This is going to be a challenging game for these two teams because it will tell their stance on the table and their premier league career. This will be the only game for tomorrow, Friday 17th July and it will decide which team leaves the other behind since they're both having 34 points. However, Westham is on top of Watford because they have had more goals in the premier league this season. Will Watford be able to secure a win against Westham at their home ground? Well, let's find out.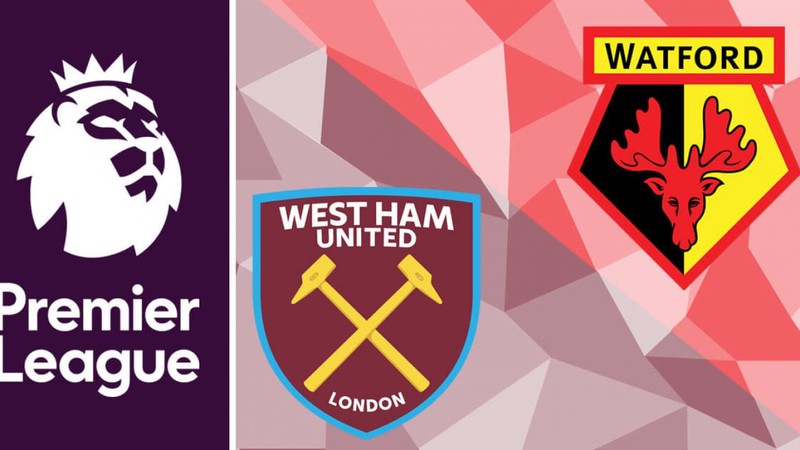 Head to Head (H2H)
None of the two teams has been consistent with winning against the other since their last eight games. Both sides have shared the winning and drawn the other. Although Westham seems to have won more of their head to head matches, it could easily be pointed out that it could have been Watford because it's just one win difference.
Winning margins
The two teams seem to know their way with goals. None has slacked. In their last eight head to head matches, none of them won with only one goal. It has always been two or more. However, they have drawn one, and it wasn't goalless as the two teams were able to secure a goal for their team.
In terms of winning margins, Westham seems to be the better side with the goals. They have won 3 of their four wins with up to 3 goals and all 4 of them with a margin of 2 goals or more. However, this doesn't place them in a position of superiority against Watford in tomorrow's game.
Previous games records
None of the two teams has done particularly well in their earlier matches since the premier league's resumption. They have similar records. Both sides have played six games, won 2, lost 3, and drawn 1. They're following in each other's footsteps. This is why tomorrow's game would be a lot more interesting as it would set one of the teams higher than the other.
Westham United won their last game against Norwich in a match that ended in a disastrous 0 – 4 defeat to Norwich in their own home. This further shows how ruthless with goals Westham can be whenever they're actually winning a match.
As mentioned earlier, Watford has also had quite similar records since the premier league resumed. They won their last two matches to place them on the same points with Westham.
Teams
The two teams are well-matched and have players who are good in their own rights. However, Westham could be counting on home advantage to help see them through this match.
Prediction/Verdict
This game will be challenging to predict since none of the two teams actually shows any sign of weakness against the other at this time. However, Westham would be at home, and that could count for something. So the odds would be 2.3 for Westham to win, 2.5 for Watford, and 1.8 for a draw, which is very much likely.
May the best team win.
—
Join CoinGyan Telegram Channel to Get Free Trading Signals, Crypto Guides and Much More