This is going to be a particularly tough match, not minding what the table says. It doesn't look like Everton is going to be looking for a draw or a loss. Sheffield United, on the other hand, has to win the game so that they can move two steps up the table to be in the 6th position just after Manchester United. Sheffield is going to have the home advantage, and they're most likely going to make excellent use of it. Well, they can only hope Everton will let that happen.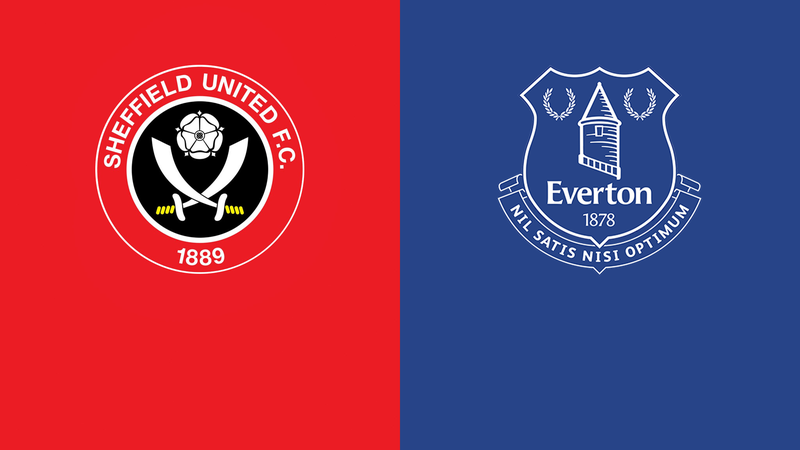 Head to Head (H2H)
These two teams don't have a head to head record that screams one team's superiority over the other. They have had something we can call a challenging rivalry over the years, and tomorrow's match looks like it's just going to be added to the list. Although Everton has had the upper hand in their last four head to head games, winning 2 out of the 4, Sheffield has won the last one. If winning records were to mean anything, the last one should show the better team, right? Well, let's see more.
Winning margins
Like I mentioned earlier, the two teams have a healthy rivalry, and one side doesn't look like it will surrender to the other. The winning margins have been friendly since their last four head to head games. None of the two teams has won the other with anything over two goals. Tomorrow's match looks like it's going to end in the same fashion with Sheffield on the winning side, but we cannot ultimately say that yet, right? Until we see what the score sheet says at the end of 90 minutes.
Previous games records
Since the premier league's resumption, Sheffield has lost four games, drawn 1, and won 3. We can say that they haven't done really well. They resumed the season on a really wrong side of the scoreboard. However, after their first three losses, they have managed to secure three wins against some tough clubs like Chelsea, Wolverhampton, and Tottenham.
Everton, on the other hand, has not met up to people's expectations. They don't look like they can take on Sheffield in their home. They have lost three games, drawn 3, and won only two games since the premier league's resumption. The two teams they won against are Leicester and Norwich.
Teams
Sheffield's side is strong; their standing on the table would clearly show that. They have proven to be strong contenders this season. They have won matches that we thought they would lose, especially the one against Chelsea. They have an attack that is burning to score goals and a defense that wouldn't let anything in. However, when compared with the Everton side, we cannot say they're any better. Let's see how it goes.
Prediction/Verdict
This game looks like it will end in favor of Sheffield, so let's put the odds at 1.8 for Sheffield to win, 2.5 for Everton to win, and 2.5 for a draw.
May the best team win.
—
Join CoinGyan Telegram Channel to Get Free Trading Signals, Crypto Guides and Much More