This game is going to be one of the toughest games we'll see this season. As a matter of fact, it could even be more stringent than the Champions League final. It isn't merely the journey to the UCL final, and it's also an intense rivalry between two terrific sides.
Although so many bet companies have so quickly reduced the odds for Munich to win and increased Barça's, suggesting that Munich is the better side, I think that the decision is a bit rash. I believe that this game could end in penalties.
Let's take a closer look at the records of these two teams to see if the bet companies' actions are justifiable.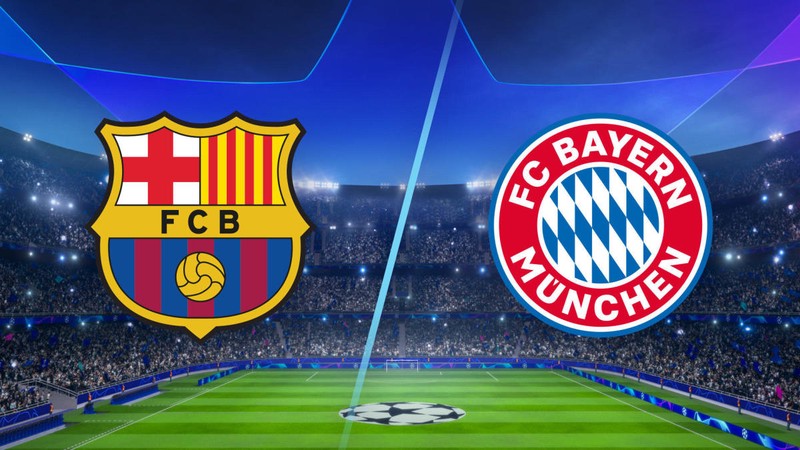 Head to Head
Barcelona and Munich have met several times in the champions league, and the records have been somewhat confusing as to which team can take the win home and move on to the next round.
In all of their eight meetings so far since 2009, Bayern Munich has won 4 of the matches, and in fact, they also won in their last meeting. This is probably why they're being favored to win this game.
Barcelona has won in three of their meetings, and one out of the eight meetings was a draw. This doesn't so easily place Barcelona at a disadvantage; they could have easily won the last game because it ended with just one goal margin.
Winning Margins
These two teams have a pretty unique thing going on. It looks like when one side wins; the other team finds it difficult to score goals. The only two times in all their eight meetings that both teams scored were in their last game where Bayern won and in the single-game where they played a draw.
Other than that, Bayern has scored only one goal more than Barcelona in their eight meetings. They have scored 13 goals in total while Barça has scored 12. The winning margins have always been from 2 and above for both teams except when both sides scored.
Previous Games Records
Compared to Bayern, Barcelona hasn't had a high season. Although they came out of the second position in La Liga, they drew and lost some games that fans would never have expected. So far, since June, when activities resumed, they have won 8 games, and most of their winnings were with tiny margins that would have easily been changed if their opponents were adamant.
Bayern, on the other hand, has been ruthless with goals and winning. They have not lost a single game since May. They have played 13 and won all 13 and with excellent margins. This looks to be a potent threat to the Barça side.
Predictions/Verdict
It is going to be tough placing odds on this game. Although Munich looks good for the win, Barca isn't the kind of team you can quickly push out of the way, so we'll place the odds at 2.5 for Barça to win, 1.8 for Munich and 2.0 for a draw.
May the better side win.
—
Join CoinGyan Telegram Channel to Get Free Trading Signals, Crypto Guides and Much More