This will be the final journey to the final match of the UEFA Champions League this season. These two teams have performed outrightly excellent. They have thrashed teams that everyone thought they would lose to or at least have a strong contention with.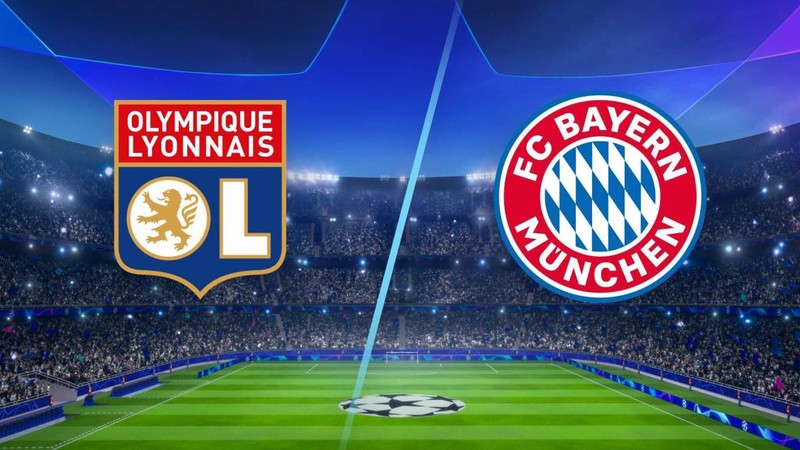 Bayern Munich has been outstanding, beating every single team that they have come across and not just beating them, they won most of the games with terribly high margins.
Putting them against Olympique Lyonnais in the semi-finals match, you would naturally assume that it would be a straightforward win, especially considering how they ruthlessly thrashed Chelsea and Barcelona to get to this place.
Lyon isn't going to make the Job easy in any way as they have also won against big teams to get here too. Clubs like Manchester City and Juventus were some of their stepping stones. Let's take a look at their stats.
Head to Head
Bayern Munich and Olympique Lyonnais have played a total of 8 games against each other, and based on the record, Bayern has won more times. Lyon has only won twice, and Bayern 4 times, the rest were draws.
It's important to note that Bayern has also won in their last three meetings with the latest one being in 2010 and the way it looks, their form is even blazing hot now than it was in 2010. Is Lyon prepared to quench the Munich fire? Are they ready to end Bayern's winning streak against them? Let's take a further look.
Previous Games Records
Lyon has not performed at the top of their game this year to consider them tough contenders against the Bayern side. Although they have won against some adamant teams, it doesn't put them in a strong position to beat Bayern.
In their last eight matches, Lyon won 5 games, drew 1, and lost 2. One of the teams, which also is the last team they won against, is the currently blazing Manchester City side. Will they be able to replicate that wonder against Bayern Munich? Let's see what Bayern's records say about that.
Bayern has been utterly ruthless against every team they have come against this year. As a matter of fact, the only team they've lost against this year is Nuernberg, and the game ended in 5 – 2 with Bayern as the away team. They've also played only one goalless draw against Leipzig in February.
Every other team that has come up against them has received a taste of their brutality, including the dreadful Barça side who they recently ignominiously thrashed in the quarter-finals. Bayern is on fire, and if Lyon quenches that fire, they'd be rated extremely high.
The scary part of Bayern's winnings is that they have won almost every game with over three goals. They don't just win; they put some class to it. If anyone is betting on this game, it should be that Bayern would score more than three goals.
Prediction/Verdict
We'll put the odds at 10.5 for Lyon to win, 1.5 for Bayern to win, and 8.5 for a draw.
May the better side win.
—
Join CoinGyan Telegram Channel to Get Free Trading Signals, Crypto Guides and Much More