Finally, the long-anticipated final match of the UEFA Champions League. I'm very sure you already have your opinions fashioned about which team would win and which one would lose. As a matter of fact, everyone, including bet companies, already placed Bayern Munich ahead of Paris Saint-Germain. Still, I have strong reasons to believe that it's going to be completely competitive, and things may turn out to be the opposite.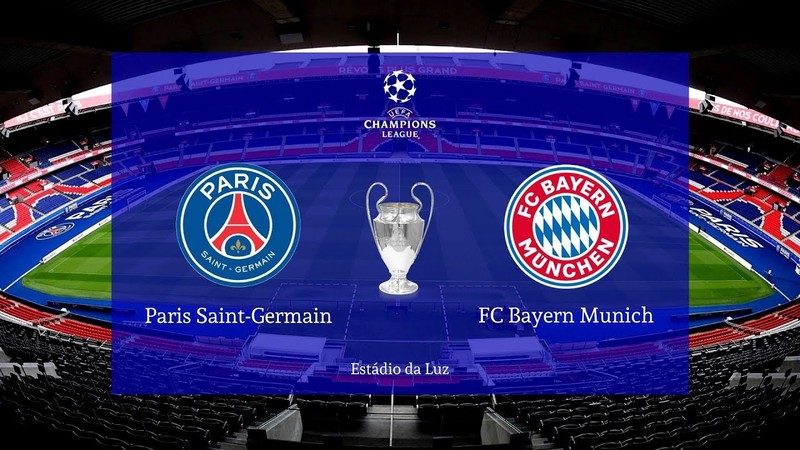 In this article, we're going to consider both teams in terms of their head to head matches, previous games, and their teams' current form. Let's take a closer look.
Head to Head
So far, Bayern Munich and Paris Saint-German have played four games against each other. Those four games have been highly competitive, which forms part of the reason I believe that things could turn around against popular opinion.
In the four matches, Bayern Munich has won 2, including the most recent one, and Paris Saint-German has won 2. You can see that none of these two teams can be easily written off. When one wins a match, the other one comes back to win the other, and maybe now that Bayern Munich won the last one, PSG could just win this one.
Winning Margins
When it comes to their goal-scoring ability, Bayern Munich and Paris Saint-German have it in their pockets. They've both scored five goals in all their head to head matches, and when you look at their previous games, which we will consider soon, you'll see that they're also very ruthless with goals and it doesn't matter what team they're coming against.
Previous Games Records
As mentioned earlier, these two teams cannot be found wanting this season when it comes to winning. And they don't only win; they ensure that their opponents are humiliated to the fullest before the match ends. We see other teams scoring three goals and relaxing a bit, but these two teams could have five goals in the bank and still want to score more. That's how ruthless they are.
Since their last eight previous matches, PSG has won all. Although one of them ended in a full-time draw, which they later won in penalties, they've not had a loss. People who have speculations about PSG losing the match are people who believe that the French league isn't adamant.
Bayern Munich has been a lot more terrifying to all their opponents, and it seems to be that the management offers to give them a raise if they're able to score above three or more goals because this zeal to keep scoring is incomparable. Just take a look at what they did to Barcelona.
Teams
These two teams are on fire, and though the Bayern side looks tougher because they have classic players even on the bench, the PSG side also has lots of quality players. Neymar has been behind the scenes, making ways, and creating chances for goals. In tomorrow's match, we're definitely looking forward to Neymar and Lewandowski.
Prediction/Verdict
We'll place the odds at 2.5 for PSG to win, 2.8 for Bayern Munich to win, and 3.0 for a full-time draw.
May the better side win.
—
Join CoinGyan Telegram Channel to Get Free Trading Signals, Crypto Guides and Much More