There's certainly no doubt that these two teams are the perfect match for each other. When you think that one side is leading and has a favorable advantage, the other one pops out from nowhere and makes the whole process look tough again. The Mavericks looked like they had the bull by the horn, guess the Clippers clipped their fingers off it.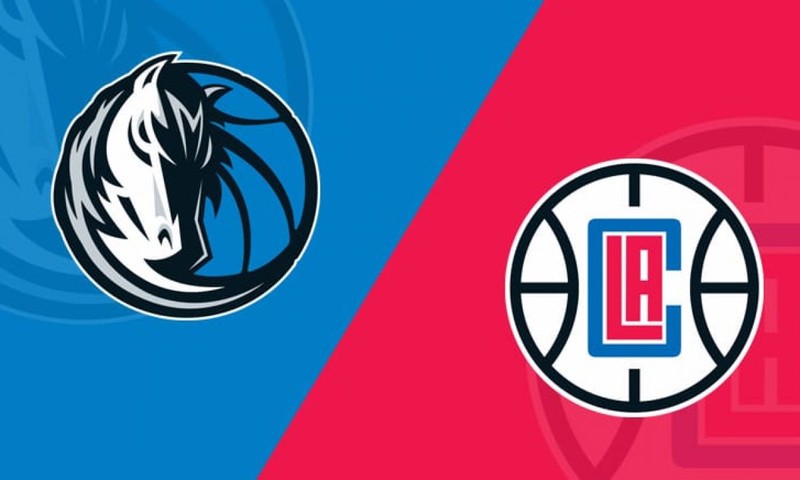 In this article, we'll try to compare and contrast their stats to see which team is in a better position to win in their game tomorrow. We'll take a close look at their head to head stats, their previous games, and what the outcomes were, and then we'll predict what the result would be so that you can have a clearer understanding of the situation before you stake your money.
Head to Head
From what we have seen so far, I think we can say that nobody can pick a side with all their heart. These two teams have had a good battle so far, and now that they're currently playing a draw, the team that wins next would be at a significant advantage. They'd have just one more game to win to become the overall winners.
The LA Clippers are standing in a vantage position against the Dallas Mavericks in all of their head to head games. They held a four-match winning streak against The Mavericks until in the playoffs when they finally lost against them. Although nobody expected this to be an easy win for the Mavericks, we all certainly thought they'd have at least two wins ahead. The Clippers are giving us a run for our money.
Both teams have played a total of 162 games, and the Dallas Mavericks are leading the charts with a total of 94 wins. The Los Angeles Clippers have come out victorious only 68 times. Going by these stats, we can say that this season seems to be a favorable one for the Clippers. If they're able to win in the playoffs against The Mavericks, we can conclude that they can face any team and still win.
Previous Games Records
It hasn't been an easy year for these two teams. However, the Mavericks have had a pretty fair one. Their records since the beginning of the season in October have been clean. They have won some excellent and tough games, and they have lost some others, just as we'd expect, but their wins greatly outweigh their losses. At least for now, they've been able to maintain up to a 6-match winning streak. It's not something straightforward to achieve, especially when playing against much tougher teams.
The Los Angeles Clippers have had a few more wins than the Mavericks side. They've been able to rack up a winning streak of up to 7 matches. They're the better side and must prove it by winning in tomorrow's game and the entire playoffs.
Prediction/Verdict
We'll place the odds at 2.5 for the Dallas Mavericks to win and 2.3 for the Los Angeles Clippers to win it.
May the better side win.
—
Join CoinGyan Telegram Channel to Get Free Trading Signals, Crypto Guides and Much More