Just last week, the Trail Blazers seemed to be blazing hot with their one-game lead over the Lakers and three games later they haven't even managed to win one game. This next game will not provide any significant difference to the score sheets as the Lakers seem to be the real Blazers in this duel currently.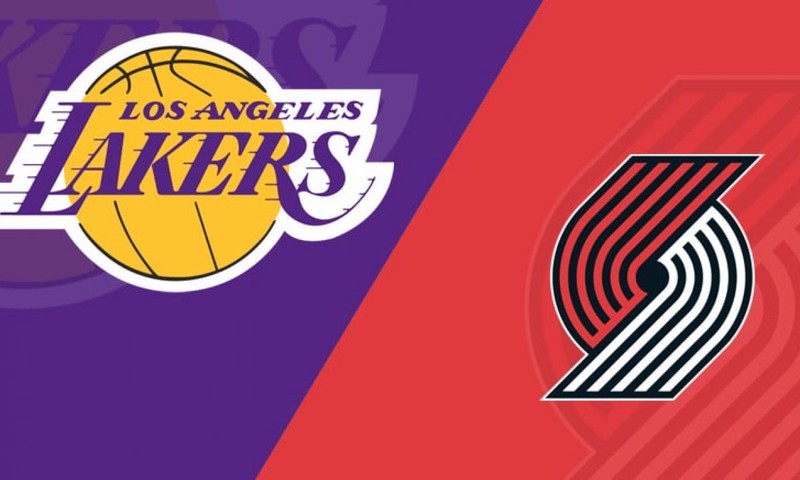 In this article, we'll try to compare and contrast their stats to see which team is in a better position to win in their game tomorrow. We'll take a close look at their head to head stats, their previous games, and what the outcomes were, and then we'll predict what the results would be so that you can have a clearer understanding of the situation before you stake your money.
Head to Head
As mentioned earlier, the Trail Blazers looked like they were going to take the world by storm when they won the first game, nobody would have expected that it would be their only win. Although the winning margin wasn't high, there were high hopes that the Trail Blazers were actually up to something unique, that doesn't seem to be the case anymore.
The Trail Blazers and The Lakers have come face-to-face for 15 games and have played 282 games individually, 52 of the games are playoffs, and the remaining 230 are season games. The Lakers have always been ahead in terms of winning records when matched up with the Trail Blazers, they have won 122 out of the 230, while Trail Blazers have won 108.
The Trail Blazers would have to win a total of 3 games without a single loss for them to come out as the overall winner in this duel. Their results against the Lakers in the playoffs haven't been encouraging. They have won only 17 of their playoffs and have lost 35.
Previous Games Records
This season may not have favored the Los Angeles Lakers, but it obviously doesn't stop them from thrashing the Portland Trail Blazers. The Los Angeles Lakers have lost more than they have won. Their losing streaks have been up to 8 games this season. They've recorded some good wins too but not as many as they have lost.
On the other hand, the Trail Blazers have been headstrong and determined this season; it only looks like the team's zeal took a break along with the pandemic break. Although they've had some bad losing streaks of up to 5 games, they've also actually had winning streaks of up to 4 games. The Lakers broke their winning streak and are currently on a 3-game winning streak, which looks like it would end in a 4th.
What we can expect from this game is all-round goodness and exhilaration. The Trail Blazers would want to put in all their efforts since they know that this is their last shot at standing a chance of winning in the aggregate.
Prediction/Verdict
We'll place the odds at 1.8 for Lakers to win and 2.0 for Trail Blazers.
May the better side win.
—
Join CoinGyan Telegram Channel to Get Free Trading Signals, Crypto Guides and Much More