Watford entered the premier league last year by a hairsbreadth, and unluckily for them, they couldn't escape it this time. They have to compete in the Skybet Championship with teams like Reading, Cardiff City, and Middlesbrough. This match looks like it's going to be a bit fierce because Watford is coming from the most challenging football competition in England, and Middlesbrough have some experience now about the Championship. Let's take a look at their stats.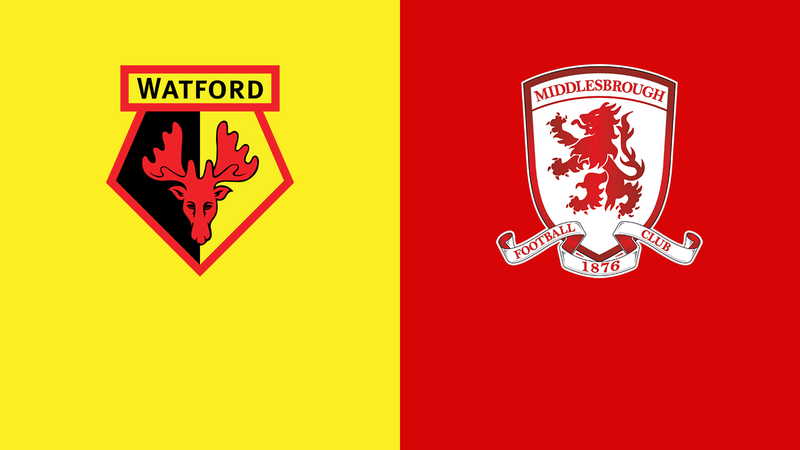 Head to Head
Watford and Middlesbrough have a pretty uninteresting head to head record. Although Watford is taking the lead in their last eight meetings with four wins to Middlesbrough's one, there have also been about three draws, and the margins don't look encouraging. In all of Watford's winning, it just looks like Middlesbrough would have come up to either draw the game or even win it if they only played better.
Well, now that Watford has played with much more prominent teams in the Premier League, let's hope that they can use that experience in this game.
Previous Games Records
Watford, in their previous eight games, has performed really below par. They lost more than they won. Although most of their losses in the last eight games were against better sides, fans would have expected them to pull, at least, a draw. Their most recent game, however, was a 2 – 1 win against Tottenham. That was right after they lost 3 – 2 to Arsenal, a whopping 0 – 4 to Manchester City in their own home, and another 3 – 1 to Westham United.
Middlesbrough, on the other hand, looks like they've had a somewhat better previous eight games. They have only lost two games and drawn none; every other game was a win in their favor. We can say this is because they're playing against straight sides like Sheffield Wednesday, Cardiff City, Reading, and Plymouth. Middlesbrough won their most recent game, and it was a game that ended in 4 – 3 against Shrewsbury. That was just after they won 5 – 1 against Newcastle, 1 – 0 against Plymouth, and 1 – 2 against Sheffield Wednesday.
Middlesbrough looks like they've got the wind in their sail in this match, and they'd have to prove that they're ready to go back to the Premier League again. On the other hand, Watford would be required to play like they just came back from playing in a tough competition.
Winning Margins
Although Watford has won more in the head to head records, the winning margins have been considerably low. As mentioned earlier, most of the wins ended like Middlesbrough could have come back to take the lead. Well, as they say, a win is a win.
However, in their previous games, Middlesbrough has shown that they know how to score, and they have proven it several times. Let's hope that Watford's eagerness and experience won't swallow up their ability to score.
Predictions/Verdict
Let's leave the scoreline on 2 – 1 and place the odds at 1.6 for Watford to win, 4.3 for Middlesbrough to win, and 3.5 for a draw.
May the better side win.
—
Join CoinGyan Telegram Channel to Get Free Trading Signals, Crypto Guides and Much More