Talk about two teams that are well-matched in all ramifications, and these two teams must come to mind. Well, except for the head to head records, which show that Dynamo may be a little bit better, their other records prove that they are equals. Looking past their records, you'll also find that the teams have almost the same quality of players and teams in general.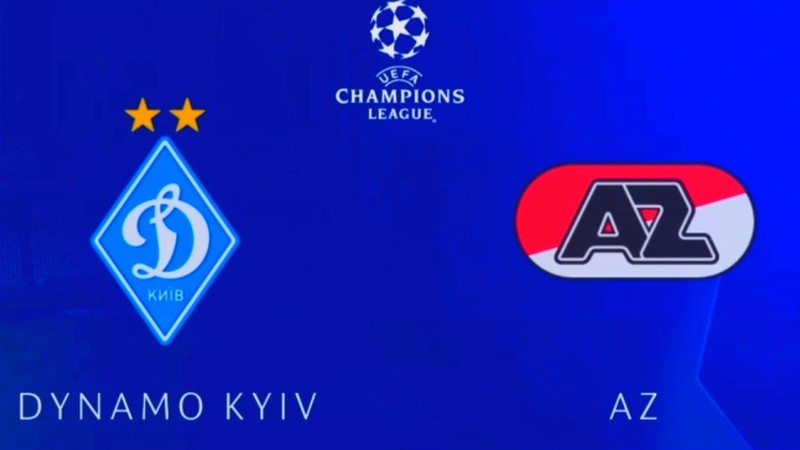 In this article, we'll try to compare and contrast their stats to see which team is in a better position to win in their game tomorrow. We'll look at their head to head stats, their previous games, and then we'll predict what the results would be so that you can have a clearer understanding of the situation before you stake your money.
Head to Head
As mentioned earlier, Dynamo looks like the better side, mainly because they have won more games in all their meetings, but does that place them above AZ Alkmaar in this duel? Considering the fact that Dynamo Kyiv isn't really doing spectacularly well recently, we can say that this meeting is going to be one we can look up to.
These two teams have met for a total of two times and Dynamo is leading. They have won all two. They didn't even give room for a draw. Tomorrow's match is likely going to end in another win for them if AZ cannot put the team together with strong enough.
Previous Games Records
Dynamo hasn't been all shades of spectacular in their last eight matches, but they've been a tad bit better than the AZ Alkmaar side. Dynamo has been able to win a total of 3 out of their 8 matches: they have lost just 2, and drawn 3. Compared to AZ'S records that we'll see soon, they seem to be tough but are they tough enough to make an easy win out of this match?
AZ has performed poorly, but I believe that their two previous losses against Dynamo would be just enough motivation to help them win this match. In their last 6 games, they've managed to record more losses than wins and draws. They have lost a total of 4 games, won just 2, and drawn the other 2. Although 3 of their last 4 losses ended with only a 1-goal margin, a loss is still a loss, right? Well, hopefully, they'll be able to come up with something tomorrow.
Winning Margins
Looking at two teams that haven't really had enough wind in their sails, there really isn't so much to compare about them in terms of winning margins and the ability to score goals. However, Dynamo has obviously been the better side in terms of their goal-scoring prowess. They won most of their games with at least a 2-goal difference. Matching Dynamo's goal-scoring with AZ's defense, we should expect not more than two goals.
Predictions/Verdict
We'll place the odds for this game at 2.3 for Dynamo to win, 3.5 for AZ Alkmaar to win, and 2.5 for a draw.
May the better side win.
—
Join CoinGyan Telegram Channel to Get Free Trading Signals, Crypto Guides, and Much More