With all the current unbelievable things happening in the Premier League lately, it's hard to say which team is the bigger or better one in duels. Tottenham, playing against Chelsea, might just spring as many surprises as Leicester did with Manchester City. The competition is going to be fierce, especially because Tottenham will be the home team.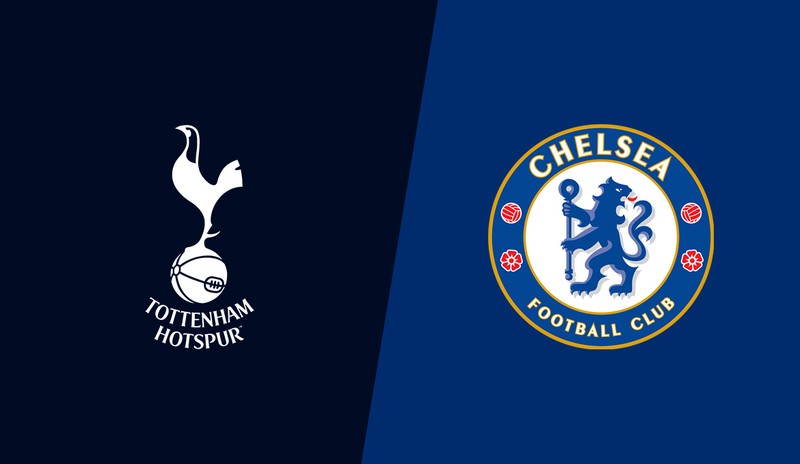 In this article, we'll compare and contrast their stats to see which team is in a better position to win in their game tomorrow. We'll look at their head to head stats, their previous games, and then we'll predict what the results would be so that you can have a clearer understanding of the situation before you stake your money.
Head to Head
There's hardly any competition here. The Chelsea side is fierce and dangerous whenever they're placed to face Tottenham. How else do you explain a team that has won more than twice as much as their opponent in all of their meetings? Although Tottenham has had some good wins against Chelsea. The margin is just too high.
These two teams have played a total of 53 games. Chelsea has won 30 of the matches, Leicester City has won 10, and the remaining 13 ended in draws. Don't forget that we're only counting the straight wins. Chelsea won based on a straightforward success in one of the matches, but due to aggregate scores, the game ended in penalties, and Tottenham eventually took it.
From their last eight games, you can quickly tell who the better side has been over the past five years. Chelsea has had five straight wins out of their previous 8, Tottenham has won just 3. One of Chelsea's consecutive wins in their last eight meetings ended in a penalty, and Tottenham took it home. It should be noted that Chelsea currently has a 4-game winning streak on Tottenham.
Previous Games Records
Chelsea has not performed to the expectations of football lovers in recent times. Even though they've managed to get some of the best players in their midfield, attack, and defense, they still managed to almost lose to West Bromwich.
Tottenham has also not performed spectacularly, but they've done better in their last eight games than Chelsea. Not only have they won more games. They've exerted their scoring prowess over their opponents.
In Chelsea's previous eight games. They won 3 games; they lost three and drew 2. Maybe we can say that the losses they suffered were before their new signings came on board, but they've only won 2 games out of 4 since then.
In Tottenham's previous eight games, they've had up to 5 wins, two losses, and one draw. Although most of the teams they won against are smaller than them, a win is still a win.
Chelsea looks like they're only good at scoring many goals when they meet with tiny sides like Barnsley, for example, whom they thrashed a whopping six goals to nothing. Now that they're meeting up with Tottenham that is pretty good with goals and defense, they'll experience some difficulty.
Predictions/Verdict
Let's place the odds at 2.5 for Tottenham to win, 1.8 for Chelsea to win, and 1.5 for a draw.
May the better side win.
—
Join CoinGyan Telegram Channel to Get Free Trading Signals, Crypto Guides, and Much More