It looks like Brighton is having a hard time winning against Manchester United. I mean, how do you explain getting beaten three times in a row within eleven months? Brighton needs to try to win this match this time to prove that they're fit for the Premier League, or we would see them sinking to the bottom of the table.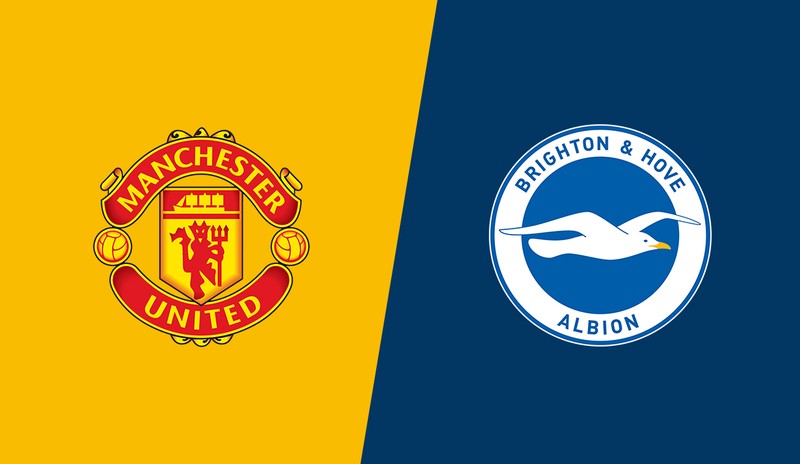 In this article, we'll compare and contrast their stats to see which team is in a better position to win in their game tomorrow. We'll look at their head to head stats, their previous games, and then we'll predict what the results would be so that you can have a clearer understanding of the situation before you stake your money.
Head to Head
Brighton and Manchester United have not had anything we can call a healthy competition. It just always seems like Brighton is expecting a loss whenever they meet with Man United. The few matches they managed to win against Manchester United were with pretty low margins. It shows that Man United could have ended it in a draw or even win.
These two teams have played eight games, and Manchester United is taking the lead with six straight wins in their favor. Brighton has won just twice, and they've never played a draw.
Manchester United currently has a 3-game winning streak against Brighton, and it started in November last year. They have thrashed Brighton twice this year already and will probably win again in this one. Let's hope that Brighton can focus more of their energy on winning Manchester United in the midfield. That's the only way they can make an impact.
Previous Games Records
As mentioned earlier, Manchester United has won Brighton three times in a row, and the last win ended Brighton's 3-game winning streak. The two teams have been going reasonably well in the Premier League this season, but let's look at their all-around performance in their previous eight games.
In Brighton's previous eight games, they were able to win four games. They also had two draws and two losses. One of those games includes a game where they severely thrashed Portsmouth with four goals to nothing. Right after that, they moved on to win 0 – 3 against Newcastle, and 0 – 2 against Preston. Manchester United ended the streak by thrashing Brighton 2 – 3.
In Manchester United's previous eight matches, they succeeded in winning up to 5 games but lost 2. One of the teams they won against was Leicester City, whom they thrashed with two goals to nothing. Leicester has gone further to beat Manchester City with a 4-goal margin just two days ago.
These two teams have an excellent goal-scoring ability. However, the Manchester United side has players who are capable of scoring better than the Brighton side.
Predictions/Verdict
We'll place the odds for this game at 2.8 for Brighton to win, 1.3 for Manchester to win, and 1.8 for a draw.
May the better side win.
—
Join CoinGyan Telegram Channel to Get Free Trading Signals, Crypto Guides, and Much More