After Liverpool thrashed Arsenal just two days ago in the Premier League, it's almost unsure whether Arsenal will be able to perform any form of magic to win this match since it's also going to be an away match for them. We all were expecting a draw. Well, let's blame it on the unpredictability of the soccer game.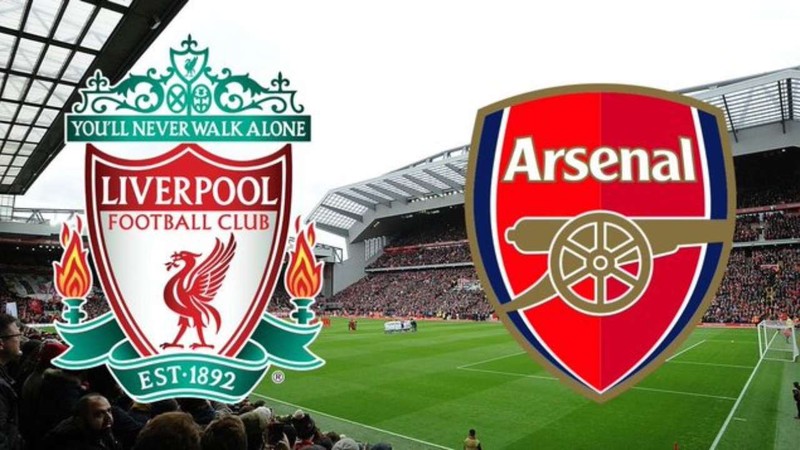 In this article, we'll compare and contrast their stats to see which team is in a better position to win in their game tomorrow. We'll look at their head to head stats, their previous games, and then we'll predict what the results would be so that you can have a clearer understanding of the situation before you stake your money.
Head to Head
In their records, some they have been playing, Arsenal have been the better side. They have won a few games more than Liverpool in their meetings but not in the recent ones. Liverpool has caught fire in the past four years, while Arsenal was struggling during the same period.
These two teams have played 54 games, and as mentioned earlier, Arsenal is leading the chart with 20 wins while Liverpool is behind with four wins putting them at 16 wins in total. They have, however, played a draw in 18 matches. Some of the attractions include games that ended in penalties.
In their last seven head to head games, Liverpool has dominated, and that is mainly due to what I mentioned earlier that Arsenal was struggling at the time that Liverpool was doubling up in the form. Arsenal managed to win only two games in their last seven head to head matches, Liverpool won 4, and they drew the remaining one.
Previous Games Records
The two teams have done spectacularly well, no doubt about that, but it is undeniable that Liverpool has the upper hand. Their most recent game was against Arsenal, and they thrashed them with three goals to 1. It will take Arsenal some will power to thrive over Liverpool in this match tomorrow.
In Liverpool's previous seven games, they were able to win five games and draw only two. No losses, which means that they're currently on a clean sheet, which Arsenal would have to end or they'd start their 2-game losing streak. All of Liverpool's wins have been with terrific margins. They have been ruthless with goals. In two of the past five wins, they were able to score up to 7 goals.
On the other hand, Arsenal has also been able to win 5 out of their last seven games. However, they lost one recently to Liverpool and have only drawn one. Arsenal has won some games with pretty reasonable margins but not as good as the Liverpool side. Let's hope their defense will be able to hold firm against the fierce Liverpool attack.
Predictions/Verdict
Let's fix the odds at 1.8 for Liverpool to win, 2.8 for Arsenal to win, and 2.5 for a draw.
—
Join CoinGyan Telegram Channel to Get Free Trading Signals, Crypto Guides, and Much More