Chelsea has been underperforming lately even when faced with small teams like Brighton, whom you'd think they'll thrash easily. On the other hand, Crystal Palace doesn't look like a team that can pose an intense competition to Chelsea. However, based on Chelsea's performance lately, no one can say if this match will be a sure win or another draw.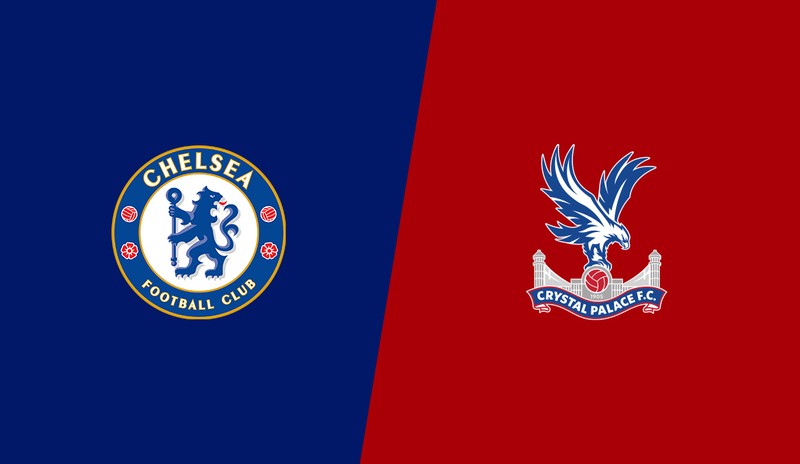 In this article, we'll compare and contrast their stats to see which team is in a better position to win in their game tomorrow. We'll look at their head to head stats, their previous games, and then we'll predict what the results would be so that you can have a clearer understanding of the situation before you stake your money.
Head to Head
Chelsea and Crystal Palace have not had anything we can call a healthy competition. Their duel has always been one-sided, and that would be to the left in this match: Chelsea's side. Safe says that Chelsea will own them again in this match, but it's a 60:40 chance now.
These two teams have played a total of 17 games, and, as you already know, Chelsea is topping the charts with 13 wins. Crystal Palace has only won in 4 of their meetings. They have not played a draw so far. Maybe we'll see another draw from Chelsea like what we saw them do with Brighton. There's always a first.
In their most recent eight matches, Chelsea has put Crystal Palace in their place. Chelsea has won 6 of their last eight games, and Crystal Palace has won only 2. It is noteworthy that Chelsea has won 5 straight games since their previous five meetings, which means that they're currently on a 5-game winning streak against Crystal Palace. Well, maybe six times is the charm for Crystal Palace.
Previous Games Records
I wasn't bluffing when I said Chelsea was underperforming. Their previous game records reflect that. They'd been playing reasonably well before the new season began, but they seem not to have strong team coordination yet. Crystal Palace has been far better in the past eight games. Let's take a look at both teams' past eight games.
In Chelsea's previous eight games, they've only been able to record two straight wins. Although they won the last one with penalties, making their 3rd wins in the previous 8 matches, it's still not enough to place too far above Crystal Palace. Chelsea has had three losses and three draws, one of which ended in penalties.
In the past eight games that Crystal Palace has played, they have been able to keep their losses minimal, losing only one game since the last eight matches, winning 5, and drawing the remaining 2. This kind of record looks like one that should easily thrash Chelsea tomorrow, but they'd be the away team, which could count against them.
Predictions/Verdict
We'll place the odds at 1.8 for Chelsea to win, and 5.5 for Crystal Palace. For a draw, we'll leave it at 3.5.
May the better side win.
—
Join CoinGyan Telegram Channel to Get Free Trading Signals, Crypto Guides, and Much More