Sometimes it is incomprehensible how these betting sites rate and rank their teams before placing their odds. If you go through most of the betting sites online, you'll find out that most of them have given Leeds United 7 or more odds to win against Manchester City.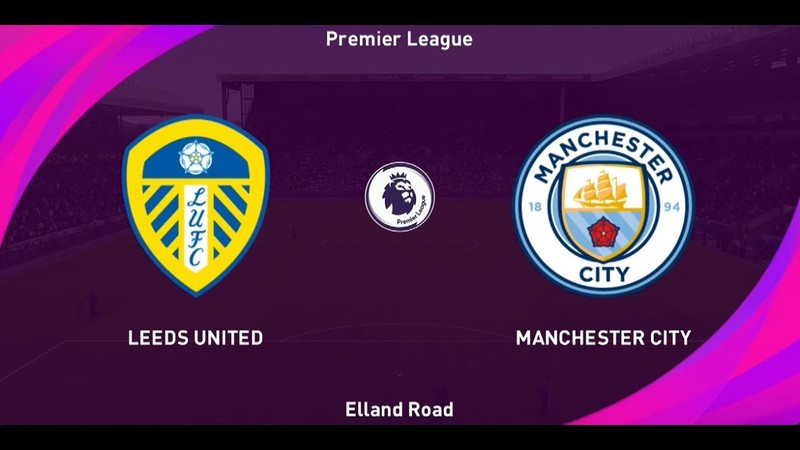 Looking at Leeds and their performance in the Championship, no one would have doubted that they'd thrash Liverpool in their first Premier League game this season. In my opinion, Liverpool escaped by a hairsbreadth. On the other hand, Manchester City recently lost to Leicester City in a match where Leicester was given up to 6 odds to win.
In this article, we'll compare and contrast their stats to see which team is in a better position to win in their game tomorrow. We'll look at their head to head stats, their previous games, and then we'll predict what the results would be so that you can have a clearer understanding of the situation before you stake your money.
Head to Head
One of the reasons I opine that Leeds United should not be placed that low compared to Manchester City is their head to head records. You can see that there's a very healthy competition between the two teams. None is above the other; none has won more matches in their meetings that the other. What we have is a clear case of "Anybody can win."
These two teams have played a total of 7 games against each other, and they have shared the wins and losses equally. Manchester City has won 3 of the seven games, Leeds United has won 3 of the games, and they've played one draw.
I hope now you can agree that it is unreasonable to give Leeds United 7 odds to win, especially now that they'll be playing at their home ground. Manchester City may win the match, but Leeds will show them that they deserved to win the Championship, and they did.
Previous games records
Both teams have done very well in their last seven games. Although Manchester City has won 3 games in this season's Premier League while Leeds has only won 2, their winning records are almost alike.
In the last seven games that Leeds United has played, they won 5 of the games, drew one, and lost one to Liverpool, who only managed to defeat them because they were awarded two penalties. Leeds really posed a severe threat in that match. The draw that they had was against Hull City, who finally won 8 – 9 with penalties.
In Man City's previous seven games, they were also able to win 5 of their games. However, they lost two; one was to Lyon in last season's Champions League, and the other one was an ignominious loss to Leicester City.
Predictions/Verdict
Let's place the odds for this game at 3.5 for Leeds to win, 1.3 for Manchester City to win, and 2.5 for a draw.
May the better side win.
—
Join CoinGyan Telegram Channel to Get Free Trading Signals, Crypto Guides, and Much More