As the English Premier League proceeds to Matchday 5, Leicester City and Aston Villa are set to combat this weekend, Sunday, 18th October 2020, in King Power Stadium. The game between the two teams is set to kick off immediately by 18:15 GMT.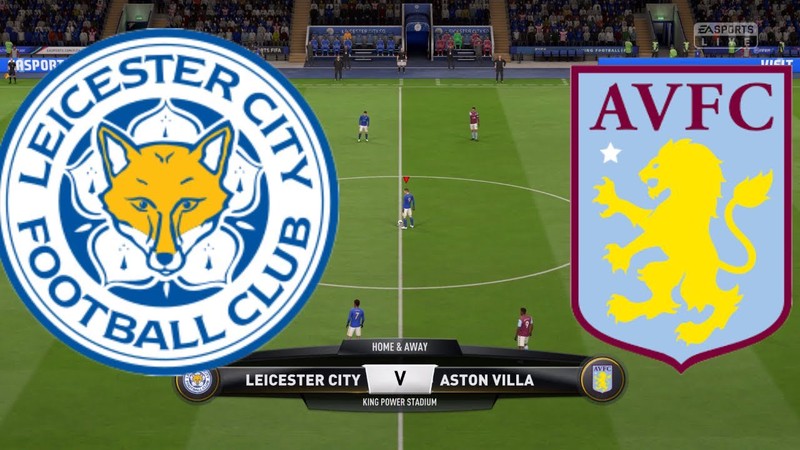 Aston Villa, who has been trending as they sit in the second place of the table in the tournament with 9 points, after their incredible victory in their last match. The Villa, who inflicted a powerful pain on Liverpool on Sunday, 4th October 2020 in their previous game, is looking forward to getting another 3 points in their next match against Leicester City at home.
The English Premier League's fourth Matchday was not in favor of the host as they suffered a shameful defeat at home from West Ham on Sunday, 4th October 2020, playing three goals without reply. Though The Foxes had started the League very well with a couple of wins against Manchester United playing five against 2, Burnley played four against 2 in their last matches.
According to the head to head statistics of the two teams in the League, we can see that The two teams have eight wins each with five stalemates in 21 matches. In their last meeting against The Villa, the Foxes won the game with a flawless victory playing four goals without reply in March.
Taking a brief look at the two teams' form guide, we can also see that Leicester City has three wins and two losses while Aston Villa has five wins with a draw in their last six matches. The Foxes are likely to maintain their 4-3-3 formation strategy in the task ahead of them. They are looking forward to reverting the pain inflicted on them by West Ham. Jamie Vardy is a dangerous player to watch out for in the teams, having scored five goals this season. He will be the one to lead the team forward with the support of Youri Tielemans and Harvey Barnes.
Brendan Rodgers is looking forward to making something happen in their next match even though about 7 of his men are on the injured list. Ricardo Periera will not be playing due to his knee injury. Filip Benkovic and Wilfred Ndidi, and others will not be chanced to play against Aston Villa due to their respective injuries.
As for The Villa, their forward is strong enough with Ollie Watkins' leading with the support of Jack Grealish, while Ross Barkley will take up the role of attacking midfielder.
Match Prediction
According to the above statistics, we think the two teams' match should end with a stalemate playing two against 2. We predict a match odd of 2.38 for Leicester City to win, 4.44 for Aston Villa to win, and 3.8 for the game to end with a stalemate.
—
Join CoinGyan Telegram Channel to Get Free Trading Signals, Crypto Guides, and Much More