Following the English Premier League's progression to Matchday 5, West Bromwich Albion is set to host Burnley on Monday afternoon, 19th October 2020, in The Hawthorns Stadium. The stadium will be set ablaze as the two teams strife to make their first win in the tournament. The match is set to kick off by immediately 17:30 GMT.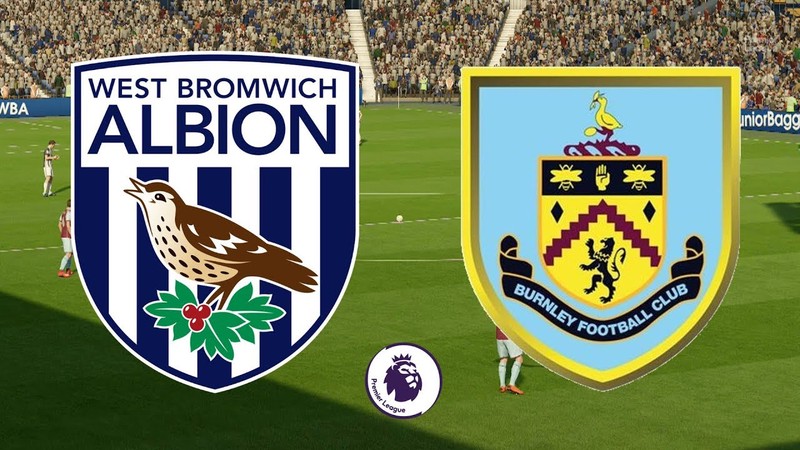 West Bromwich Albion who sits in the 17th position on the table with just a point which they got in one of their last matches which they play a stalemate, is looking forward to making three points in their next game against Burnley who is already in relegation with no point as they sit in the 18th place on the tournament table.
Looking at The Baggies' match statistics in the past year, the record made it known that the team has won 16 matches, drawn 11, and lost eight games in their last 35 games. As for the Clarets, they have won 10 games, drawn five, and lost 15 matches in their previous 30 games.
The Baggies are looking forward to bouncing back from Southampton's shameful defeat in the last match as they played two without reply. In the challenging 90 minutes game, the team had 39% ball possession with five shots on goals in which 2 of these were on target. Their opponent, Southampton, had 13 shots on destinations in which seven were on target, out of which two produced a positive result by Moussa Djénépo and Oriol Romeu. On the other hand, the Clarets also suffered a defeat to Newcastle in their last match on Saturday, 3rd October 2020, playing three against 1.
In the game, Burnley pressed their opponent with 53%. They had eight shots on goals with four on target, among which one was played into the net by Ashley Westwood. Their opponent had ten shots on goals with five on target.
According to the two teams' form guide, history made it known that the host had won 1 match, drawn one, and lost three matches while the visiting team had one win and lost four matches without any stalemate.
Looking at the head-to-head statistics between the League's teams, we can see that The Baggies has won 3 matches, drawn one, and lost two matches to The Clarets in 6 meetings.
Taking a brief look at The Baggies' line-up, we can see that Kenneth Zohore, Conor Townsend, and Hal Robson-Kanu will not be among the squad that will combat with Burnley on Monday due to their respective injuries.
As for the visiting team, Westwood is likely to play for Turf Moor due to his performance in their last game. The team is looking forward to bringing something out of nothing, despite Rodriguez, Cork, Lowton, and Mee.
Match Prediction
According to the above statistics, we think the host is likely to make their first win against The Clarets playing two against 1.
We predict a match odd of 2.30 for the host to win, 2.98 for the visiting team to win, and 3.36 for them to play a stalemate.
—
Join CoinGyan Telegram Channel to Get Free Trading Signals, Crypto Guides, and Much More