As the UEFA Champions League proceeds to the 2nd game week of the tournament, Group G will see that Juventus host Barcelona on their ground, Juventus Stadium, in Italy on Wednesday night, 28th October 2020. The match is to start by 20:00 GMT.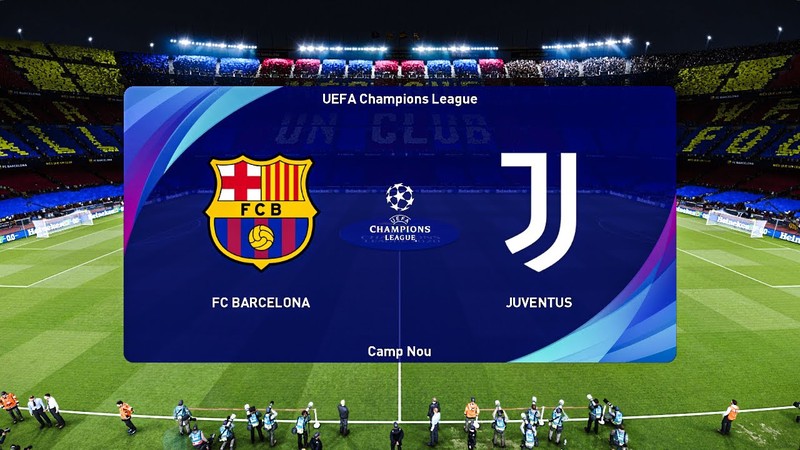 Barcelona, who is sitting at the top of the table of Group G with 3 points, which they got from their first match of the tournament against Ferencvaros, will be traveling to Italy to meet with Juventus. The latter followed them on the same table with 3 points after defeating Dynamo Kyiv in their first match.
Looking at Barcelona's last match against Ferencvaros, we can see that Barcelona defeated their opponent on Tuesday, 20th October, playing five against 1.
In the match between the two sides, Barcelona pressed their opponent with 62% with 18 shots on goal, out of which 12 were on target. Lionel Messi was the goal opener of the match through a penalty kick, while Ansu Fati, Philippe Coutinho, Pedri, and Ousmane Dembele scored the other four goals for Barcelona.
As for Juventus, they defeated Dynamo Kyiv on Tuesday, 20th October playing two goals without a reply from Dynamo.
In the game, Juventus had 54% ball possession with ten shots on goal, out of which six were on target, while, Dynamo Kyiv on the other hand, had seven shots on goal, with three on target. Alvaro Morata was the one who scored the two goals for Juventus in the 46th and 84th minute of the game, leading to Juventus' victory. According to the head-to-head statistics of the two teams from April 2003 to date, history made it known that the teams have met each other seven times in the tournament. In the seven games between the two sides, Barcelona won 2 matches, drew four, and lost one match to The Black and Whites.
In their last meeting, we can see that the game ended a stalemate between the two teams in November 2017.
Looking at the form guide of the two teams, Juventus has been trending with an undisputed record in their last five matches as they had three wins and two draws while Barcelona, on the other hand, has three wins, one draw and one loss in their last five matches.
The Black and Whites will be looking forward to meeting Hellas Verona on Sunday, 25th October, in Italy-Seria A match.
As for Barcelona, it will be an El-Classico on Saturday, 24th October, on Barcelona's ground, Camp Nou, as they host Real Madrid in the LaLiga tournament.
Looking at Juventus' squad to combat Barça on Wednesday, we can see that Alvaro Morata will also be playing due to his outstanding performance against Dynamo in their last match, while the squad will be excluding Alex Sandro due to his thigh injury.
As for Ronald Koeman, his men to do the job ahead of them will be excluding Samuel Umtiti and Marc-Andre Ter Stegen due to their Knee injuries.
Match Prediction
Looking at the way things are, we predict that the game between the two sides is likely to end with a 1-1 draw.
We predict a match odd of 3.02 for Juventus to win, 2.8 for Barcelona to win, and 3.5 for the game to end with a draw.
—
Join CoinGyan Telegram Channel to Get Free Trading Signals, Crypto Guides, and Much More