The Gunners are looking forward to replicating their victory against Manchester United in their last meeting in January. They will be traveling to Old Trafford to lock horns with The Red Devils for the 7th round of the English Premier League on 1st November 2020. The match between the two sides will be kicking off by immediately 17:30 GMT.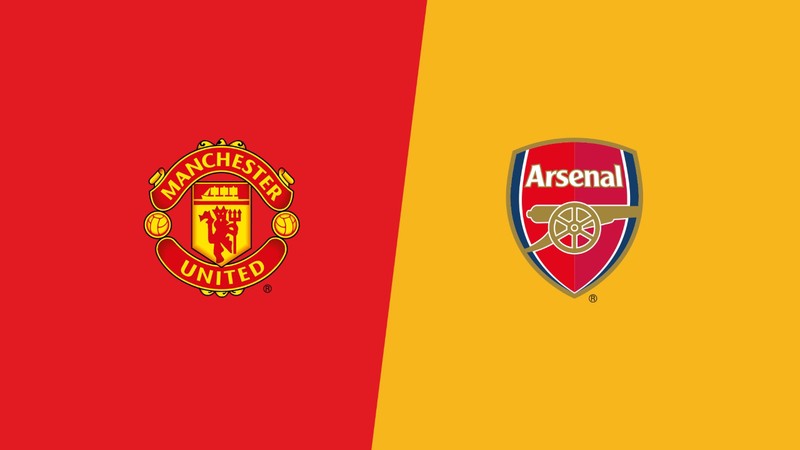 The host, Manchester United, who sit in the 15th position on the table of tournament with 6 points after playing a stalemate with Chelsea on Saturday, 24th October, is looking forward to gaining three more points as they meet Arsenal. The latter sits 5th position with 9 points after losing to Leicester City.
In Manchester United's last match against Chelsea, the record made it known that Manchester United hosted Chelsea on 24th October, which led to a goalless stalemate between the two sides.
In the game, Manchester United managed 50% ball possession with seven shots on goal, out of which four were on target, while Chelsea had four shots on goal with just a single one shot on target.
Arsenal locked horns with Leicester City on 25th October, which led to a shameful defeat for The Gunners as they were defeated by their opponent at home playing one goal without reply. In the tough 90 minutes game between the two sides, Arsenal managed 57% ball possession with nine shots on goal, out of which four were on target. Jamic Vardy of Leicester City was the goal opener of the match, who scored the only goal in the 80th-minute.
Looking at the head-to-head statistics between the teams since 2010, history made it known that the two teams have clashed 24 times in the last decade.
In their meetings, The Red Devils have won 12 matches, drawn six, and lost 6 to The Gunners. In their last match between the two sides in January 2020, Arsenal defeated Manchester United playing two goals without reply from The Red Devils.
Looking at their form guide, we can see that Arsenal has won 3 matches and lost 2 in their last five matches while Manchester United has won 3 drawn one and lost in their last five matches.
Looking at the Manchester United squad to combat with Arsenal, we can see that the squad will be excluding Jesse Lingard and Eric Bailley due to their knock injury.
As for Mikel Arteta, He will be setting up a squad that will exclude Gabriel Martinelli and Pablo Mari Villar due to their knee and ankle injury, respectively.
Match Prediction
Looking at the way things are, we expect Manchester United to defeat their opponent on Sunday, playing two goals against 1.
We predict a match odd of 2.05 for The Red Devils to gain three more points against The Gunners, 3.40 for Arsenal to win, and 3.60 for the game to end a stalemate between the teams.
—
Join CoinGyan Telegram Channel to Get Free Trading Signals, Crypto Guides, and Much More