Following the progression of the UEFA Europa League to the 3rd round of the tournament, Group B will see Arsenal lock horns with Molde on their ground at Emirates Stadium on Thursday night, 5th November 2020. The match between the two teams will kick off by immediately 21:00 GMT.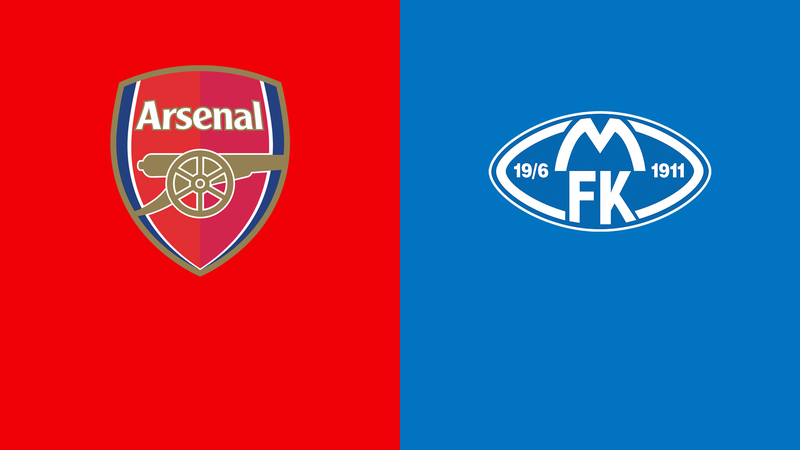 The host is leading their group with 6 points after defeating Dundalk, is looking forward to making three more points against Molde, who followed them on the same table with 6 points after defeating Rapid Wien.
The second round of the tournament saw that Arsenal locked horns with Dundalk on Thursday, 29th October, which led to Arsenal's big win as they defeated Dundalk playing three goals without reply from their opponent.
In the game, Arsenal pressed their opponent with 62% and 19 shots on goal, out of which six were on target. Nketiah opens the match with a goal in the 42nd minute, followed by Willock and Pépé's goals in the 44th and 46th minute.
As for Molde, they met with Rapid Wien on Thursday, 29th October, which led to a loss for Rapid Wien as they were defeated, playing one goal to nothing.
In the tough 90 minutes game between the two sides, Molde has 58% ball possession against their opponent with 14 shots on goal, out of which seven were on target. Omoijuanfo was the only one who scored the only goal of the match in the 65th minute leading to Molde's victory.
This will be the first time the two sides will be meeting in the League as there is no record of head-to-head statistics between them.
Looking at the form guide of the two teams, we can see that Arsenal had won 3 matches and lost two in their last five matches while Molde, on the other hand, has been trending with an unbeaten record in their last five matches as they had 100% win in their last five matches.
The Gunners had played 40 matches in the last 12 months. Out of the 40 matches, The Gunners has won 17 matches, drawn 14, and lost 9 to the various opponents they encountered.
Molde, on the other hand, had played 38 matches over the last year. In these matches, they had won 26 matches, drawn five, and lost seven matches to the various opponents they had played with.
Arsenal's coach, Mikel Arteta, will be selecting a squad excluding Gabriel Martinelli, Pablo Mari Villar, and Calcum Chambers to combat Molde on Thursday.
As for Molde, almost all Erling Moe's men are up for selection except Kristoffer Haraldseid, who is out of season due to his knee cap injury.
Match Prediction
Looking at the way things are, we think Arsenal should add their opponent to their victory list, playing three goals against 1. This will lead to the breaking of Molde's unbeaten record.
We predict a match odd of 1.32 for Arsenal to win, 9.39 for Molde to win, and 5.13 for them to play a stalemate.
—
Join CoinGyan Telegram Channel to Get Free Trading Signals, Crypto Guides, and Much More