As the English Premier League proceeds to the 8th round of the tournament, City of Manchester Stadium is ready to be set ablaze as Manchester City host Liverpool on their ground on Sunday evening, 8th November 2020, competing for the winner of the tournament. The match between the two sides will be kicking off by 17:30 GMT.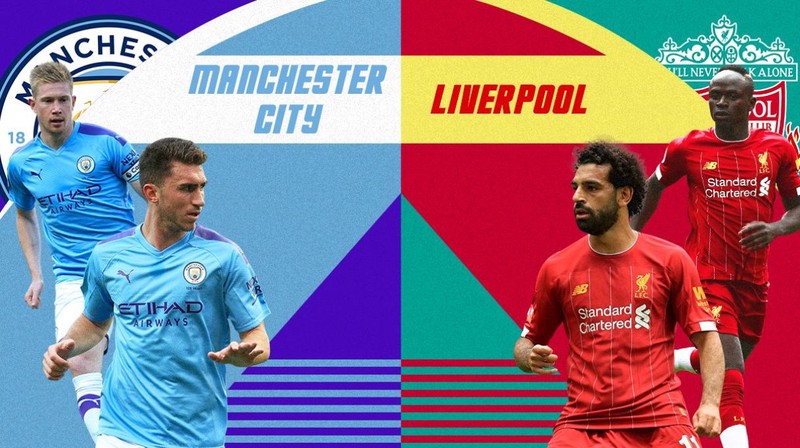 The host, who sits in 10th place on the table with 11 points after defeating Sheffield on the 31st October, will be bouncing back into the tournament as they lock horns with Liverpool, leading the table with 16 points after playing a win against West Ham United.
The 7th round of the tournament saw that Manchester City traveled to locked horns with Sheffield at home, which led to a win for them as they defeated the host playing one goal to nothing.
In the tough 90 minutes game between the two sides, Manchester City pressed their opponent by 66% with 11 attempts on goal, out of which eight were on target. Kyle Walker of Manchester City was the one who scored the only goal of the game in the 28th minute.
As for Liverpool, they locked horns with West Ham United on 31st October, which led to a defeat for West Ham United as they were defeated by The Red, playing two goals against 1.
In the game between them, Liverpool had 72% ball possession with nine shots on goal, out of which six were on target. Mohammed Salah was the goal opener for The Red, who scored in the 42nd minute through a penalty kick followed by Diogo Jota's goal in the 85th minute, leading to Liverpool's victory.
Looking at the two teams' head-to-head statistics over the last decade, we can see that the two sides had clashed 29 times; in their meetings, Liverpool had won 14 matches, drawn eight, and lost 7 to Manchester City.
In their recent meeting in July 2020, Manchester City defeated Liverpool, playing four goals without reply from The Reds.
According to their form guide, we can see that the two teams have been trending with an unbeaten record as Liverpool managed 100% in their last five matches, while Manchester City had four wins and one draw in their last five matches.
Pep Guardiola will be selecting a squad to combat Manchester City on Sunday, excluding Sergio Agüero, Fernandinho, and Benjamin Mendy due to their respective injuries.
As for The Reds, Jürgen Klopp will battle with Manchester United with a team of players, which will be excluding Fabinho and Alex Oxlade-Chamberlain due to their respective injuries.
Match Prediction
According to the statistics above, we think Manchester City should destroy Liverpool's unbeaten record and gain 3 points against them, playing three goals to 1.
We predict a match odd of 1.95 for Manchester City to win, 3.30 for Liverpool to win, and 4.20 for a stalemate between the two sides.
—
Join CoinGyan Telegram Channel to Get Free Trading Signals, Crypto Guides, and Much More